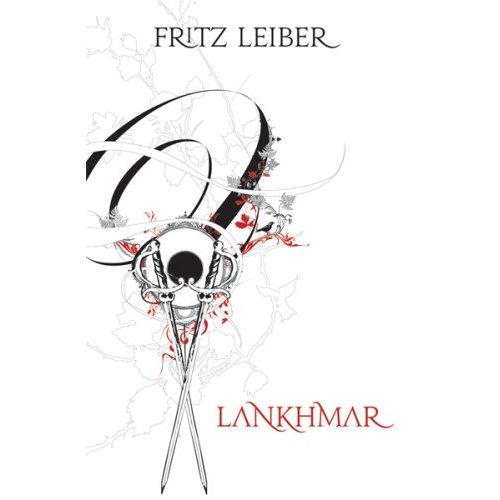 Not too long ago I bought a book based solely on its cover. I normally do stuff like that when it comes to buying second hand books for cheap, cos you don't lose too much even if it's a bad purchase. Anyway this was not the case, as it was at full price and I thought the cover was pretty. That book is Fritz Leiber's Lankhmar, a fantasy epic originally written early last century. This edition was reprinted in a line of classic fantasies under Gollancz, an imprint of Orion Publishing.

Lankhmar is awesome. I do not regret buying this book. It is thick at nearly 700 pages, and given its age, the translation of action sequences from Leiber's imagination to the page is excellent. Reading about the swordfights is as exciting as the written scenes in Alexandre Dumas' The Three Musketeers (not the movie with the sappy soundtrack! The book). The characters, while seemingly straightforward in description, are given a depth and personality only seen when reading further, and it becomes that much easier to empathise and root for them.
The book's about a couple of adventurers, Gray Mouser and Fafhrd, who become fast friends while unknowingly commiting the same theft, and whose friendship was cemented with their further adventures together. Lankhmar is divided into several short chapters, each chronicling an adventure (or misadventure), and at first you're led to assume that the book is a sequence of stories, but from Chapter 9 onwards, all the previous stories are interconnected.
Fantasy fiction isn't really my cup of tea, in fact I only started reading it a couple of years ago after I was introduced to George R.R. Martin's Song of Ice and Fire series, and gradually moved onto Neil Gaiman and other authors. However, Lankhmar serves as a kind of primer to the world of fantasy; a world of ambiguous heroes, epic fights, and ultimately good guys triumphing over evil, while maintaing a sense of humanity grounded in a fantastical setting. It's sort of like reading 1001 Arabian Nights for the first time. Pure escapism. No wonder Neil Gaiman wrote a blurb on the back cover that this is one of his favorite books.
Man I have a lot of RSS feeds to go through...